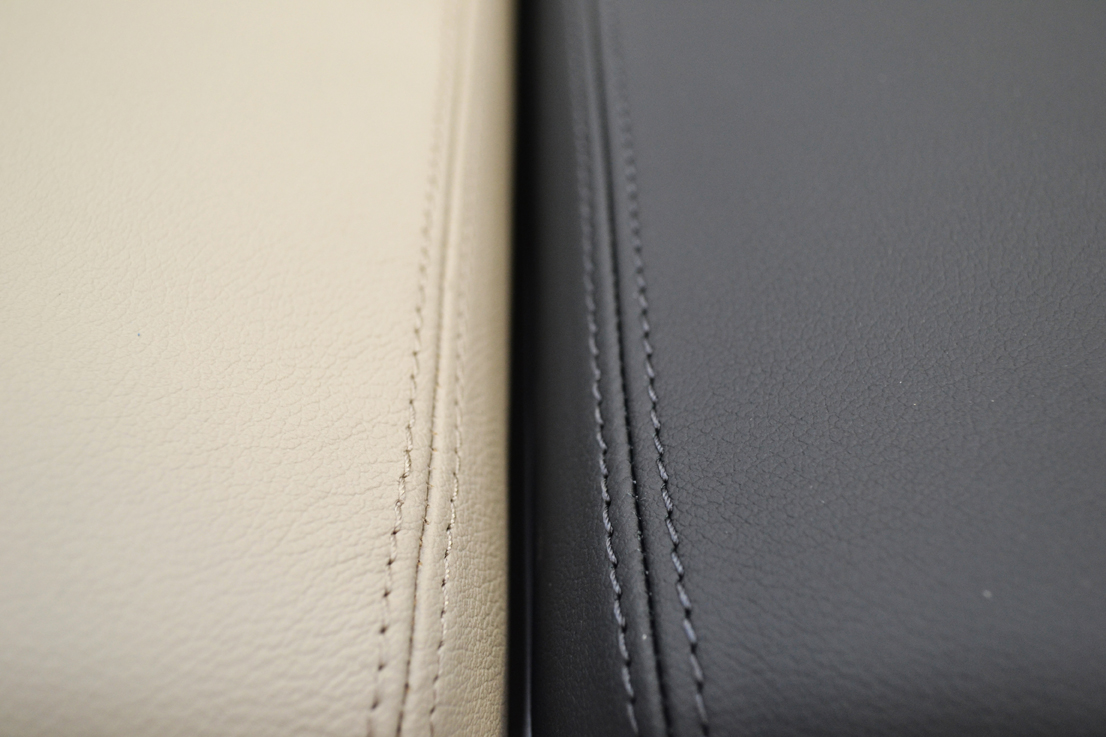 The appearance of our workmanship has been described as 'effortless', not because the effort has not gone in, but because the finished result is clean, uncomplicated and neat.
At KJR, our specialist skills are trimming with the highest quality materials, especially leather and suede. We need to understand everything about these materials. Not only does 'the look' have to be right, but the smell and the feel too.
We start from scratch, choosing the skins, the tripping and tanning methods, the types and colours of dyes, finishes and texturing, cutting, stitching, adhesives, forming and finishing.
Our environmental policy includes a procurement and audit path which tracks materials from source, and ensures that skins are not from endangered species.
All materials such as adhesives, linings and paddings are used in compliance with Health and Safety regulations and Automobile Safety guidelines.
The details and care we put into the sourcing and treatment of materials is to ensure that our design and manufacturing meets the performance criteria demanded by modern car interiors.