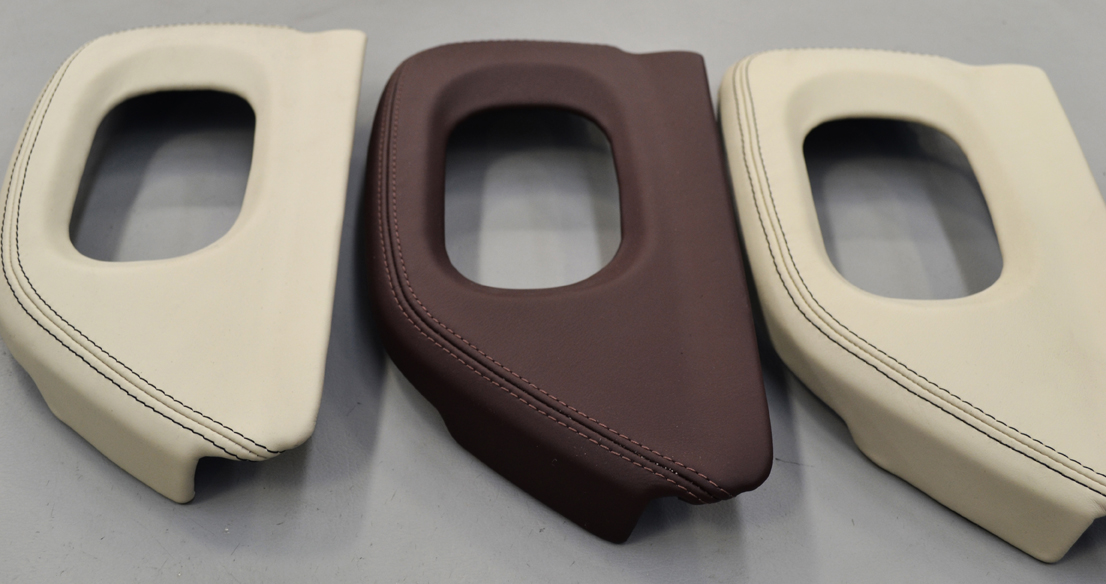 Only a handful of companies share in the pleasure of trimming the world's most beautiful automobiles. Their names are not legendary, unlike the vehicles they have helped to create. Fewer companies still, are able to develop their skills to embrace new technologies, deliver within the constraints of modern production methods, and constantly improve safety and environmental standards. KJR is one of the few.
Evolution without compromising quality has been crucial to our company's success. Masters in leather trimming interiors for the world's most luxurious cars, KJR has a policy of continuing investment in both training and technology to ensure that this luxury continues to be safe and affordable.
We work closely with the prototype and production departments of major manufacturers as well as smaller, specialist producers. Research, development and testing is carried out in partnership with manufacturers, research establishments and Universities. Our combination of quality, knowledge, innovation and experience ensures that KJR continues to be part of many concept and show car commissions where, under the intense spotlight of the world's media, car manufacturers only entrust their reputation to the best skills available.
Our flexible manufacturing methods can encompass many production roles from handcrafting specials and bespoke items to batch and sequential JIT mass production.
KJR can assist through prototype modelling to full production, working with Designers and Engineers in developing manufacturing methods, best practice and production cost evaluation.